Welcome
Welcome to Wanaka's only independent bookshop in the heart of the beautiful Southern Lakes.
We hope our books will introduce you to some of the best local, national, and international writers and renew your passion for the classic favourites we have always loved.
In these unpredictable days of Covid we hope our shop brings you delight and joy through books.
Happy browsing.
Jenny and Sally
---
Browse by category
Contact The Next Chapter
tel : 021 090 46330
---
Email : books@nextchapterwanaka.co.nz
---
Store Hours
Monday : closed
Tuesday to Saturday : 10am – 5pm
Sunday & Public holidays : 10am - 3pm
---
Visit
72 Brownston Street
Wanaka, New Zealand
---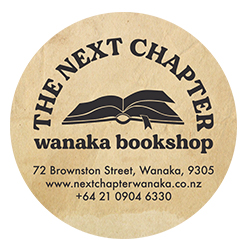 Book of the week
Winner of the 2021 Stella Prize - the Australian award for women writers
$37.00
NZD
Category: Fiction A-Z | Reading Level: very good
The lives of three women weave together across four centuries in the dazzling new book from Evie Wyld, winner of the Miles Franklin Award. Surging out of the sea, the Bass Rock has for centuries watched over the lives that pass under its shadow on the Scottish mainland. And across the centuries the f ates of three women are linked: to this place, to each other. In the early 1700s, Sarah, accused of being a witch, flees for her life. In the aftermath of the Second World War, Ruth navigates a new house, a new husband and the strange waters of the local community. Six decades later, the house stands empty. Viv, mourning the death of her father, catalogues Ruth's belongings and discovers her place in the past – and perhaps a way forward. Each woman's choices are circumscribed, in ways big and small, by the men in their lives. But in sisterhood there is the hope of survival and new life. Intricately crafted and compulsively readable, The Bass Rock burns bright with anger and love. ...Show more