Welcome to our 'Next Chapter' bookshop.
We are a small, friendly, independent bookshop in beautiful Wanaka, nestled near the lake and surrounded by mountains. Our carefully curated collection reflects Jenny and Sally's broad interest in literature of all kinds - literary fiction, the classics, children's literature and thought-provoking non-fiction.
We believe books enrich our lives, transport us to new places, open up new worlds and offer us insights on the past.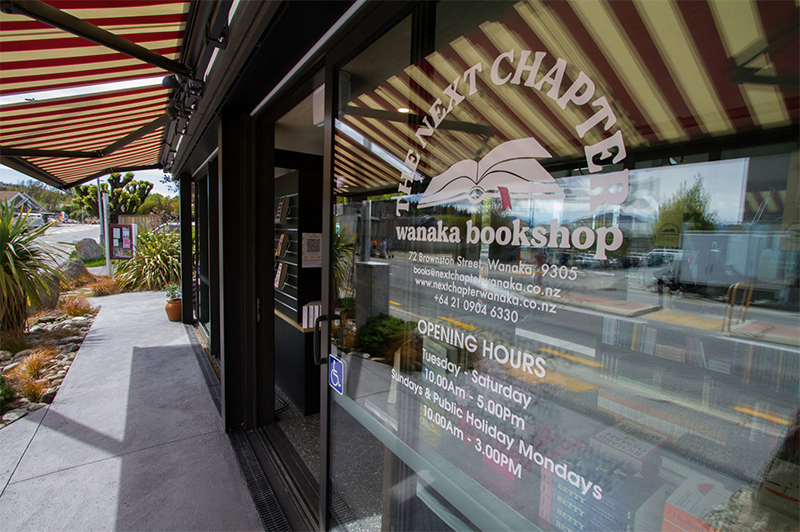 We offer an excellent collection of contemporary NZ and international writing as well as beautiful books on the natural world, the arts, architecture and gardens. Our non-fiction collection includes titles on climate change, economics and the diversity of our modern world. We also have selections on mountaineering, science, and food and wine, Our young people's section includes a special collection of classic children's books and the latest young adult fiction titles.
We host literary events and Next Chapter book clubs. There will be regular author events, current affairs talks and occasional workshops for artists and writers.
Please sign up to our mailing list for email updates on events, new releases, book reviews and recommendations of the books we love. We are avid readers and will provide all the help and guidance we can. If we haven't got what you want, we'll do our best to help you track down your next chapter.